GiveCamp Code for Charity Weekend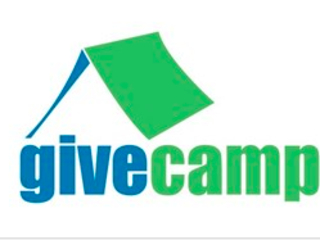 The Central Maryland Association of .NET Professionals (CMAP) will be holding its third GiveCamp Weekend in the ITE building at UMBC. Doug McCaw, class of '99, and a Sr. Software Engineer at JHU's Applied Physics Lab is organizing this years effort again. We encourage students and staff to stop by and contribute or support the effort. About Baltimore GiveCamp- The Baltimore GiveCamp is a weekend-long development marathon where software developers, graphic designers, analysts, project managers, marketers, and strategists come together to volunteer their time helping local and regional nonprofit organizations meet their technological needs. It is an offshoot of the national GiveCamp movement, which brings together multi-talented teams of professionals for a weekend to help nonprofits make a bigger difference in their communities.
To learn more about Baltimore GiveCamp, visit http://www.baltimoregivecamp.org, or connect with us on Facebook, LinkedIn, and Twitter (@BmoreGiveCamp). To learn more about or register for Seminar Saturday, visit http://www.seminarsaturday.org. To find out more about the national GiveCamp movement, visit http://givecamp.org/.
Details:
http://www.cmap-online.org/events/Give%20Camp%20Info/default.aspx
http://www.youtube.com/watch?v=VAjbDyCHUNY
Press release:  http://www.prweb.com/releases/2013/10/prweb11202568.htm