DoIT's Technology Support Center Hiring Additional Students
Come work for us!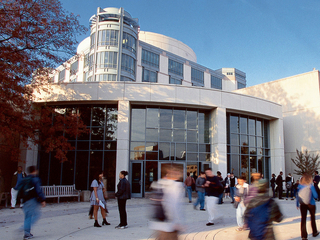 The DoIT Technology Support Center is now hiring student consultants for the Spring semester. Please see our job description below and visit our job posting on UMBCworks to apply.
TSC Student Consultant Job Description
Technology Support Center (TSC) student consultants are the first points of technical contact for the UMBC community and those who do well often go on to work in other areas of the Division of Information Technology (DoIT). Minimally, consultants are expected to provide initial triage and support for a wide-range of information technologies including accounts, hardware, instructional technologies, networking, software, telecommunications, and basic web development.
Responsibilities include, but are not limited to the following:
Provide technical assistance to users by phone, online and in person;
Answer TSC phones in a professional and courteous manner;

Create, update and resolve tickets in the Request Tracker (RT) ticketing system;

Create, update, suggest and recommend relevant FAQ articles to users (www.umbc.edu/faq);

Provide direct assistance to users on technical issues they cannot easily resolve on their own;

Complete in-person or online training about quality support as defined inumbc.edu/go/ticketrubric;

Respond to all work related communications in a timely manner;

Escalate urgent problems to the Full-Time staff, as appropriate.
Required Skills and Experience
Demonstrated ability to effectively communicate by phone or in person.

Demonstrated writing ability.

Demonstrated ability to achieve successful outcomes in handling difficult situations and customers.

Demonstrated analytical and troubleshooting skills.

Ability & willingness to learn coupled with clear understanding of one's technical abilities, so as to triage and escalate an issue that leads to an effective solution for the user.
TSC Senior Student Job Description
TSC student consultants who have worked as a student consultant for at least two semesters can apply to be promoted to Senior Student Consultant and given additional responsibilities after demonstrating exemplary performance of the responsibilities listed above as well as a noticeable willingness to aid in the improvement of the TSC as a whole.
Responsibilities include, but are not limited to the following:
Ticket maintenance in TSC Support (with elevated privileges, including password reset)

Answer x5-3600 (internal DoIT line) if full-time TSC staff members are unavailable

Interact with customers and TSC student staff as an "assistant manager" if full-time staff is not present

Serve as a mentor to current student consultants

Assist new hires with training

Assist in Drop-In training sessions hosted by the TSC

Willingness to work remotely over breaks or during evening hours.