TechFest 2019 - Register Here to Attend!
Come see, learn about, and interact with technology tools!
Friday, March 1, 2019
9:00 AM - 3:00 PM
University Center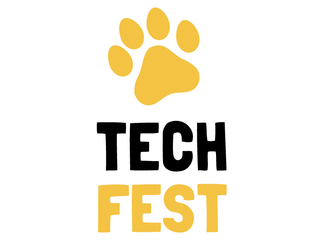 NEW THIS YEAR!
Come with a team and follow the clues to conquer the Escape room! Click here to sign your team up and reserve a time!
Come interact with teaching and learning tools in the Technology Test Kitchen!
Students, faculty, and staff are all welcome and encouraged to attend.
---------
On Friday, March 1, 2019, DoIT's Instructional Technology Team will hold its fourth annual TechFest.  TechFest traditionally brings the campus community together to share and demonstrate ways technology can both support and improve the efficiency of day-to-day activities including academics. This year, participants are in for a double treat as Instructional Technology partners with the Faculty Development Center to bring you day celebrating technology, teaching and learning!  
There will be raffles with prizes and giveaways like Amazon products for those who attend and participate.
The Faculty Development Center (FDC) will also be holding their Symposium sponsored by the Provost's office on the same day which will include a poster session and luncheon with keynote address by renowned speaker Randy Bass.
Come enjoy our light breakfast and morning sessions followed immediately by the FDC luncheon and keynote address.
Key themes for this year's TechFest include (but are not limited to) the following:

·         Using Learning Technologies for Instruction and Engagement (LTIE)
·         Using Data Collection and Analytics to Inform Instruction, Measure Success, and Prompt Intervention (DCA)
·         Integrating Technology Tools into Best Practices (TBP)
TechFest Schedule:
9:00 - 9:50: Breakfast and Registration (University Center Ballroom Lounge)
10:00 - 10:45: Session A
10:55 - 11:40: Session B
11:45 - 2:10: Provost's Symposium (UC Ballroom)
2:15 - 3:00:  Session C
Click here to view the session abstracts.
Students, faculty, and staff are all welcome and encouraged to attend.
Are you a student, faculty, or staff member interested in leading a 45-minute workshop session on one of the three themes, presenting a poster on teaching and learning, or providing a brief overview of an instructional technology tool in the Technology Test Kitchen? It's not too late to submit a proposal!  Past Session topics have included Clickers, Blackboard, iCloud, Accessibility, Phishing, CourseArc, and Lynda.com.  New topics are encouraged and appreciated.
 View the Call for Proposals here. - Now Closed
Submit your proposal by following this link. - Now Closed
Please Note: UMBC is committed to creating an accessible and inclusive environment for all faculty, staff, students, and visitors.  If you would like to request accommodations (e.g., ASL interpreters, captioning, wheelchair access, etc.) for this event due to a disability, please notify us at least two weeks prior to the event. Requests received after that time cannot be guaranteed, but we will do our best to make arrangements for program access. Please contact the event host (email goes here) with your specific request and be sure to include the event title, date, and time.  
Contact us at techfest19@umbc.edu if you have any questions.