Blackboard Instructor Mobile App Now Available
Connect with students on the go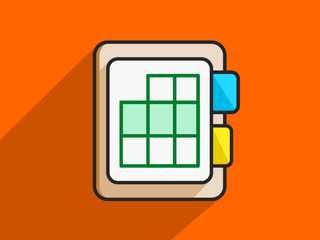 A new Bb Instructor mobile app was released for iOS and Android devices last month, just before the annual Blackboard World conference.
Designed to simplify the teaching experience, the Bb Instructor mobile app is the first phase of several planned development for mobile support. Currently, the app allows faculty to:
Create, review, and post announcements
View, create, edit, and monitor discussion board threads and replies
Preview courses to make sure course materials are mobile-friendly
Connect with students using Bb Collaborate Ultra including real-time audio and video support, whiteboard and chat, and recording
Why are there two separate apps?
Blackboard developed
two separate apps
to support different roles. The
student app
focuses on content consumption, content creation (e.g., assignments) and updates via the activity stream while the
instructor app
will be about content creation, engagement, and assessment. If you are teaching a course or supporting a course as a TA or course builder, then Bb Instructor is the right app to use.
What happened to Bb Mobile Learn?
This app was
discontinued by Blackboard
earlier in 2017 as it would no longer function in the 64-bit environment of some mobile operating systems.
Why don't I see my exact course layout?
The mobile app is not designed to mimic your exact course. Rather,
the focus is on
specific and essential items such as due dates, announcements, course content, and discussions. There is no control panel or course menu. If you require access to the desktop version of your course, please use a browser.
Why does my content look strange in the mobile app?
Why isn't Blackboard more mobile friendly without an app?
Bb does offer
a responsive theme
, which UMBC will deploy in WT2018. This theme allows faculty and students to access Blackboard on mobile devices such as phones and tablets without using a specific app. The theme is also more accessible for screen readers and increased visual contrast.
Why should I use the app if the mobile theme is coming?
Why can't I view my grade center?
At this time, the Bb Instructor mobile app does not natively support the grade center. However, grading support will be developed in two phases. The first phase will allow faculty to add a point value for grades while the second phase will support rubrics. Additionally, once the mobile-friendly theme is deployed, faculty should be able to view the grade center on tablets.
Where can I get Bb Instructor?
Go to the app store for your device and search for Bb Instructor. Alternatively, use these links:
The app is not available yet for Windows Mobile devices.
How do I use Bb Instructor?
As always, if you have any questions, please consider the following options: