Dr. Sherri Braxton-Lieber
Dr. Braxton-Lieber currently serves as the Director of Instructional Technology at UMBC where she is responsible for leading the Division of Information Technology's (DoIT) strategy for end-user support of instructional technologies including online, hybrid, and traditional "face-to-face" technologies. With over 19 years of experience in traditional classroom instruction and adult education strategies grounded in instructional design models, she also possesses over 16 years of experience using learn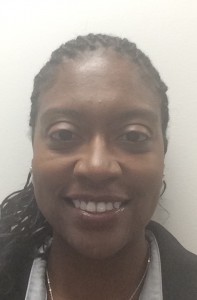 ing technologies in higher education settings, including the design and facilitation of online and hybrid courses. As a result, she has extensive working knowledge of numerous learning management systems including Blackboard, Sakai, and Desire2Learn (D2L). . In addition, Dr. Braxton-Lieber is the DoIT representative on the USM Academic Transformation Advisory Council, a group spearheaded by the William E. Kirwin Center for Academic Innovation.
As the Quality Matters (QM) Coordinator, Dr. Braxton-Lieber oversees efforts on campus to ensure both the hybrid and online courses offered at UMBC are compliant with the nationally recognized standards identified in the QM Rubric.  She brings prior experience managing this process from Johns Hopkins University where she served as the Director of Distance Education for their Engineering for Professionals program, leading the faculty there through their first Quality Matters course reviews and certifications.
Dr. Braxton-Lieber earned a Doctor of Science in Computer Science with Minors in Educational Leadership and Management Science from the George Washington University. She also holds a Master of Science in Computer Science with a Math Minor from North Carolina State University and a Bachelor of Science degree in Mathematics with a minor in Computer Science from Wake Forest University.