Sign Up for Free Accessibility Workshop in October
Bring Your Own Course (BYOC) and Find, Fix, or Swap Content
September 12, 2019 1:51 PM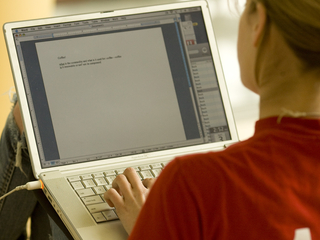 MarylandOnline and the Maryland Distance Learning Association are co-hosting this free day-long workshop devoted to making your course content accessible to all students. 
Two Dates:
Friday, October 4 at Anne Arundel Community College, Arundel Mills/Hanover Campus. 9:00 a.m. - 4:00 p.m.
Friday, October 18 at Towson University North East (TUNE). 9:00 a.m. - 4:00 p.m. 
LUNCH IS INCLUDED in your registration. 
B.Y.O.C. and learn how to:
Identify and fix common accessibility problems
Create meaningful alternative text
Assess PDF files and video 
Locate accessible sources 
Be certain you have access to the course you will assess and fix during this workshop. You will have the option to make real-time edits to course content.