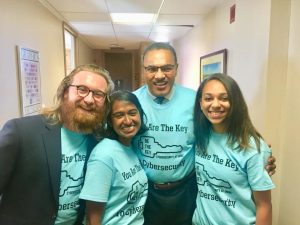 October is National Cyber Security Awareness Month!! A student led initiative called "Be the Key" is geared towards raising cybersecurity awareness across campus. The weekly themes for this month include:
Cyber Security: the U, the I, and the Y" How does cyber security affect my life? 

 
Hook, line and sinker: Phishing and Social Engineering
Am I Oversharing? Securing your device and your online presence
Fake News: Spotting and Combatting misinformation on the web
Follow Be the Key on the myUMBC website (or click the tab to your left) for the latest updates on tabling events, interesting articles, and free giveaways!