EDUCAUSE LEARNING INITIATIVE (ELI)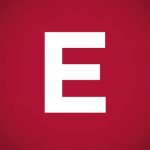 ELI provides excellent resources, including free webinars on timely topics, a very popular 7 Things You Should Know About . . . series, and the annual Horizon Report that looks at new and emerging technologies likely to be adopted in the next one to five years. Some ELI links require an Educause login which is free to members of the UMBC community.
Known for its research-based rubric on quality online course design — not instructor delivery –QM takes a lot of the guess work out of developing or evaluating online courses. A handful of UMBC faculty are certified QM reviewers. QM offers face-to-face and online training workshops, and also frequently partners with the Online Learning consortium, which specializes in online faculty development in all aspects of online learning.
ONLINE LEARNING CONSORTIUM  (OLC)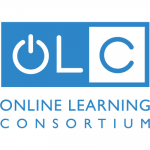 As the foundation of OLC's institutional community, UMBC benefits from access to exclusive research and collaboration to support their faculty and administrators' development within the evolving field of online learning. Any UMBC instructor or staff member can join OLC under our institutional membership and gain access to free webinars, peer networking, early access to research, and member pricing on professional development. When you register on the OLC website, please use your UMBC email address and search for "University of Maryland – Baltimore County" to associate yourself with our membership.

Through a partnership with Human Resources, DoIT supports SkillSoft Percipio self-paced, online training modules that are available to all UMBC faculty & staff. Access more than 700 curated learning paths to enhance your customer service skills, management/supervisory skills, project planning, sales, marketing, and more.