Student Technology Resources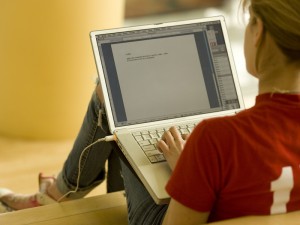 As part of UMBC's COVID-19 response — including the campus-wide move to online learning for the remainder of the Spring 2020 term — this site is designed to address specific challenges students might face with a now fully online university and all employees working remotely.
Options for broadband at home, using your smartphone, and local resources.
Especially for students who may not have a computer, how to use your smartphone for many efforts.
A large variety of software is available to download or use on your own computer to do homework or projects assigned in class.
DoIT has tried to anticipate some of your questions in our FAQ Knowledge Base. If we don't have your question, please submit a ticket or contact the DoIT Technology Support Center.
Whenever there is a crisis, such as we have with the pandemic, criminals will use the confusion and uncertainty to prey on individuals. We list a few things to do to stay safe online!
With so many things changing in your courses, you might be reliving that first-week-of-class confusion at finals-week pace. While more of your coursework and group work have to be online and remote, here are some strategies to keep in mind.