University of Maryland Baltimore County carries a full line of Apple® products. We're here to help students, parents, faculty, and staff purchase technology that will help them succeed during their academic careers and beyond.
Take advantage of education pricing when you shop Apple Online. It's a great way to save on a new Mac® or iPad®, access the full range of Apple products including Apple Watch® and iPhone®, and shop for Apple-branded accessories and a curated selection of third-party software and accessories. Remember to look for customization and personalization options when you order.
You can shop for Apple products online 24/7 and get free delivery right to your door. Or choose the option to pick up your order at your local Apple Store.
For institutional purchases, please use the Paw Procurement System.
Save on a new Mac or iPad for your studies.
Mac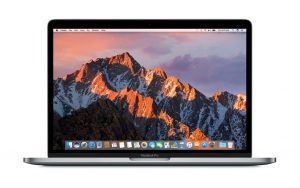 Mac is a creative powerhouse that gives you new ways to be creative and productive. It's built for the classroom, with fast processors and all-day battery life. It comes with powerful software so you can handle your everyday tasks and the most ambitious projects. Unleash your creative potential with the Pro Apps Bundle. Get all five professional apps for music and video at a special price — including Logic Pro® X and MainStage®, along with Final Cut Pro® X, Motion, and Compressor.
Software and hardware made for each other. Because Apple designs both the software and hardware, every Mac delivers the best possible experience. macOS® is the most advanced desktop operating system. It's designed alongside the Mac hardware so everything works together seamlessly, and it has powerful built-in tools and apps for life in and out of the classroom.
Built to handle work on the go. With a remarkable unibody design that's thin and light, Mac notebooks are incredibly portable, yet strong enough to handle just about any task you might come across, anywhere you go.
iPad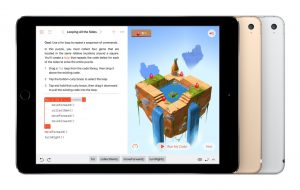 iPad changes the way you learn. It's thin and light, so you can take learning way beyond the classroom. And with up to 10 hours of battery life1, you can work and play all day without ever having to stop to recharge.
Your learning materials come alive thanks to the powerful A9X chip with 64-bit desktop-class architecture. Projects, presentations, and apps look beautiful on the Retina® display. The 8MP camera is perfect for capturing photos and videos for projects, and the front-facing FaceTime® HD camera lets you collaborate with others around the world.
iOS is designed to help you get the most out of iPad. Websites open instantly. Videos load quickly. And apps run smoothly. iPad includes a suite of Apple-designed apps for creativity and productivity for things you do every day, like editing movies and photos, writing reports, and managing assignments. The App Store® has thousands of apps designed especially for education. And with the iTunes U® app, you can discover the world's largest library of free educational content.
Recommended Configurations
Laptop
Apple M1 Processor minimum (M2 available for MacBook Pro 13″ and MacBook Air)
16 GB of RAM (minimum)
256 GB solid state hard drive (minimum)
AppleCare+ for warranty protection which includes accidental damage
Recommended that Faculty purchase an HDMI video adapter for use in classrooms if you purchase a 13 inch MacBook
Recommended models include: 14 inch MacBook Pro (integrated HDMI port), 13 inch MacBook Air with Retina Display, 13 inch MacBook Pro with Touch Bar.
Desktop
Core i7 Processor
Minimum 16 GB of RAM
Minimum 256 GB solid state hard drive
Optional DVD +/- RW
Internal NIC (network card)
AppleCare+ for warranty protection which includes accidental damage
Recommended models include: iMac 24 inch with Retina 4.5K or 27 inch 5K desktop.
AppleCare+. One-stop for technical support.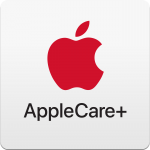 All Apple hardware comes with a one-year limited warranty and up to 90 days of complimentary telephone technical support. Extend your coverage with AppleCare+.
For hands-on help, visit the Technology Support Center on the first floor of the AOK Library or visit AppleCare directly.
---
TM and © 2017 Apple Inc. All rights reserved. 1Battery life varies by use and configuration. See www.apple.com/batteries for more information.
SaveSave