Ultra Experience Webinar Planning Your Course Roadmap
Prepare your course for Blackboard's redesigned interface!
Wednesday, April 15, 2020
12:00 PM - 1:00 PM
Online : Collaborate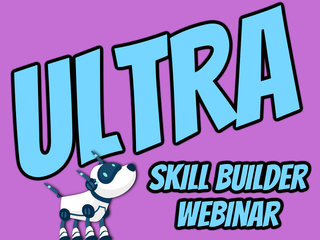 Skill Builder workshops focus on core components of Blackboard. They are intended for novice users of the learning management system (LMS) who need to learn how to use core components & supporting technologies, or for users who want to refresh skills.
Agenda
By the end of the Planning Your Ultra Course Roadmap workshop, faculty should be able to:
Learn how to convert a course from the Original Course View to the Ultra Course View 
Review the Ultra Course conversion log
Evaluate your course to determine its readiness for the Ultra Course View 
Explore the conversion process and options for using Ultra 
Decide on a strategy that fits your course or schedule 
The webinar will take place in Webex. Please 
register online
 to receive the session link.
At least 5 registrations are needed for this session to proceed as scheduled.


Prior to the session