Blackboard Mobile Apps Available for Free Download
Existing Bb Mobile Learn app discontinued in August 2017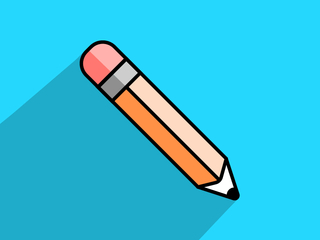 With the upcoming retirement of the Bb Learn mobile app in August 2017, we encourage UMBC students who wish to access their Blackboard courses via mobile device to download and use the Blackboard App (formerly Bb Student) mobile app. 
The Blackboard App was specifically designed to provide a more user-friendly and modern experience for students. The app offers a "smart" activity stream of prioritized events, content, and actions from courses as well as push notifications to ensure students are updated when tests are coming, assignments are overdue, and grades are posted.
Other features include the ability to
check grades on individual assignments or an entire course
join a Bb Collaborate session for virtual office hours, tutoring, or web meetings without a separate browser or mobile app
participate in discussions, create new discussion threads, browse and read posts from others, and craft a response --  from anywhere via mobile

 device.

review course content and materials

connect Google Drive and Microsoft OneDrive to easily submit cloud content for class assignments
UMBC students can download the 
Blackboard App
 from the Apple, Google, and Microsoft app stores for free. Please note: Due to licensing restrictions, access is limited to UMBC's Blackboard site only. Additionally, summer courses will not be available on the mobile app until after spring grades are submitted (around May 25).
Faculty will not be left without a mobile option. The
Bb Instructor mobile app
will be released in July 2017 for faculty. It will be optimized for phones and tablets, allowing faculty to:
preview course content, tests, and assignments;

participate in discussions and post announcements;

join Bb Collab sessions with the ability to view/draw on the virtual whiteboard, chat with students, share audio and video, and record sessions.
Grading functionality should be available in the Bb Instructor mobile app in late 2017. 
As always, if you have any questions, please consider the following options:
UPDATE: July 1, 2017
Based on global client feedback, Blackboard will change the name of its student app from Bb Student to simply "Blackboard" to better reflect how users refer to the mobile applications and what they are searching for in app stores.