Save the Date: USM Events on Open Education Resources
Learn more about in HED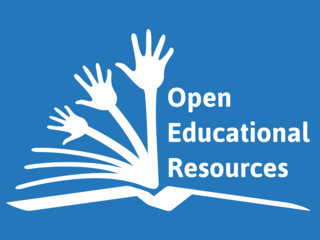 Mark your calendar to attend one of FOUR upcoming events across Maryland on the topic of open educational resources (OER) in higher education, hosted by the 
Maryland Open Source Textbook (M.O.S.T.) Initiative
.
Three Regional OER Forums will provide attendees with an introduction to openly licensed materials, resources to support OER adoption, and discussions on OER accessibility, quality, and impact on student success.  
Thursday, April 11, 2019
Eastern Maryland
9:45 a.m. - 3:30 p.m.
University of Maryland Eastern Shore
Princess Anne, MD
Friday, April 26, 2019
Western Maryland
9:45 a.m. - 3:30 p.m.
Garrett College
McHenry, MD
August, 2019 (Date TBA)
Central Maryland
9:45 a.m. - 3:30 p.m.
Maritime Conference Center
Linthicum Heights, MD
These day-long regional forums will bring together Maryland higher education faculty, instructional designers, librarians, and administrators interested in exploring the potential of OER. 
Attendees will have an opportunity to network, learn, and collaborate with colleagues from across Maryland's 2- and 4-year higher education institutions.
The second Maryland Open Source Textbook (M.O.S.T.) State Summit will focus on building capacity within and across institutions to make OER adoptions strategic, sustainable, and impactful.
May 28, 2019
8:00 a.m. - 4:00 p.m.
Maritime Conference Center
Linthicum Heights, MD
Sessions will include topics such as:
Communicating about the affordances of OER and the potential of OER to positively impact affordability, access, and achievement.
Strategies to support course redesign, pedagogical innovation, and continuous quality improvement.
Creating support structures for digital rights and accessibility compliance, OER curation and discoverability, and OER quality review processes.
Measuring the return on investment of OER initiatives for students and institutions.
Understanding how various policies and contracts impact OER adoptions.
Registration will open in mid-February 2019 for all events. Please visit www.usmd.edu/cai/most for more information and to register.