Deadline Extended - M.O.S.T. High-impact OER Grant Program
Mini-Grant Program Call for Proposals - Submit by 3/22/19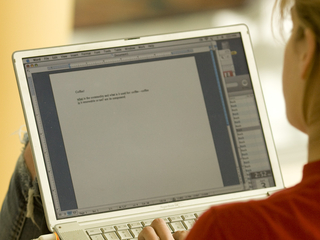 The deadline to submit a proposal for the Maryland Open Source Textbook (M.O.S.T.) initiative 2019 High-impact OER Mini-Grant Program has been extended by one week to Friday, March 22, 2019.  Learn more about the Mini-Grant Program below, review the planning document and application questions, and submit a proposal through the online application.

M.O.S.T. is pleased to announce the call for proposals for the 2019 High-impact OER Mini-Grant Program to strategically support Maryland public higher education institutions' efforts to increase access, affordability, and achievement for students through the incorporation of open educational resources (OER) into teaching practice.  This year, the Mini-Grant Program will support projects in the following categories:
Adopt/Adapt OER ($500 - $1,500): Targets OER adoption in a high enrollment course for which high-quality OER content already exists.
Scale OER ($1,500 - $2,500): Targets projects with a vision, plan, and commitment to develop an OER pathway.
NEW for 2019! Create OER ($1,500 - $2,500): Targets OER creation in a high-need discipline/meta-discipline to fill gaps in existing OER content.
Grants will be distributed by the end of FY18-19 for Spring 2019 project planning and development and Fall 2019 OER implementation.  
Proposals must be received by 11:59 p.m. Eastern Time on Friday, March 22, 2019. 
Watch a recording of the informational webinar and learn more about the program and previous recipients here.
 
Please share this information with interested faculty and staff.  If you have any questions, please reach out to us at MOST@usmd.edu.

Thank you for your support in advancing OER adoption across your institution and across the state.