DoIT Changes Model of Blackboard Support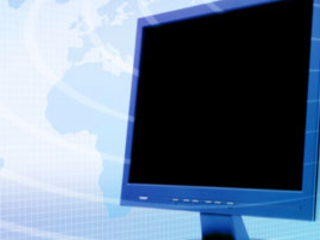 As part of an effort to improve service on Blackboard, the Division of Information Technology (DoIT) is changing how the Blackboard system operates at UMBC. Starting in Winter 2015, UMBC will move from running Blackboard on campus to using Blackboard's own cloud-based instance, often referred to as hosted system, for course delivery. This is being done as part of a new agreement with a consortium of other research universities known as NET+ that is associated with Internet2. A benefit of this new approach is that Blackboard will handle software upgrades directly, which will minimize the impact to students and faculty. 
Currently, about 65 percent of all Bb clients are hosted by Blackboard. In Maryland, this includes Towson University, Morgan State University, Montgomery College, Bowie State University, the Community College of Baltimore County, and the Maryland State Department of Education.
"We've considered managed hosting before, but the innovation, commitment to standards and value of this agreement are very compelling," says Jack Suess, Vice President for Information Technology and Chief Information Officer. "Ultimately, I believe it will help us advance UMBC's focus on student success and better use technology to support pedagogical innovation by connecting UMBC to a wider community of research universities innovating with the same tools."
In addition to managed hosting, the new agreement -- also announced today by Blackboard -- provides 24/7 end-user support, content storage, mobile and collaborative solutions, analytics and other resources. Once migrated, Blackboard will still be available in myUMBC, as well as the blackboard.umbc.edu and www.umbc.edu/blackboard web addresses. However, for Winter 2015 and Spring 2015, new course shells will be created on our hosted Bb server managed by Blackboard.
Starting in Summer 2015, the configuration and setup of courses will change. Specifically, all courses will have a permanent "master shell" for managing content that faculty will link to semester shells automatically populated with officially enrolled students. As a result, there will be no need for faculty to export old courses into new course shells, thus duplicating our overall file storage every semester, as is the case now.
Further details and plans will be announced on the DoIT News site throughout this academic year. In the meantime, DoIT's instructional technology staff have created a focused set of Frequently Asked Questions (FAQs) about the Bb migration to managed hosting. For more information or help about Bb at UMBC generally, click the Help tab inside Bb or visit www.umbc.edu/blackboard/help.