Online Learning Consortium Offers Free Faculty Training
Learn best practices from experts & spark new ideas!
November 11, 2014 11:42 AM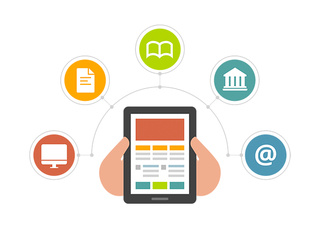 Through a University System of Maryland partnership with the Online Learning Consortium (OLC), DoIT is pleased to offer an exceptional online training opportunity to UMBC full-time and part-time faculty.
The OLC workshop format utilizes proven teaching strategies and learning activities while modeling best practices for online and hybrid learning. Collaborate with peers and experiences via synchronous (live) and asynchronous environments. Normally these workshop cost about $300 each, but our partnership provides a limited number of seats at no cost to UMBC faculty.
Topics include
:
Creating an Interactive Syllabus
Designing a Flipped Classroom
Exploring Competency Based Instruction
Finding & Using Open Educational Resources
Introduction to Copyright & Fair Use (parts 1 & 2)
Additionally, OLC offers the Fundamentals series:
Fundamentals: Increasing Interaction & Engagement
Fundamentals: Supporting New Online Learners
Fundamentals: Frameworks for Quality Design
Fundamentals: Engagement Learners in Online Discussion
Fundamentals: Giving Effective Feedback
Fundamentals: ADA & Web Accessibility
Finally, OLC has the New to Online series:
New to Online: Essentials
New to Online: Introduction to Online Presentation Tools
New to Online: Converting Your Course
New to Online: Putting Your Content Online
These workshops require a time commitment of 3-7 days on average with some lasting up to 3 weeks. All workshops are delivered online with either a synchronous or asynchronous component. A full list of workshop titles is available through next year, but faculty must sign-up by March 31, 2015. Early registration is encouraged!
To register for a workshop, please
open an RT ticket
in the Instructional Technology queue. 
Be sure to include the name of the workshop you would like to attend and the date. Instructional technology staff will assist with your registration, answer any questions you may have about the experience, etc. 
[Note: The Mastery Series workshops are not eligible for the coupon code.]