Computer Replacement Initiative Deadline is March 29
Faculty & staff can fill out the DoIT web form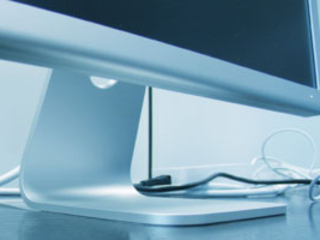 The Computer Replacement Initiative (CRI) is a UMBC campus-wide initiative designed to replace faculty and staff laptops and desktops. For the 2017-2018 academic year, within Academic Affairs, the subsidy for a laptop is $1,000 and the subsidy for a desktop is $600. You can
fill out the DoIT webform here
.
Ordering of the new machines will occur in early June with installations planned for completion by early August. DoIT has an FAQ on the recommended configurations for desktops and laptops
available here
. 
Timeline for this year's CRI:
* March 29, 2017: Deadline for submitting the CRI application via the DoIT web form
* April 10, 2017: Notification to chairs/directors of award recommendations from the committee
* April 14, 2017: Feedback from chairs/directors on the award recommendations
* April 19, 2017: Review by the deans of the awards list
* April 21, 2017: Awards are announced
* May 12, 2017: Deadline for awardees to make their computer options selection
* Early June: Computer order will be placed
For more information, there is a full detailed post on
UMBC Insights found here
. If you have any additional questions, please contact Vice Provost Moreira at x56576 or Executive Assistant, Susan Mocko at x56577.