55 People Attend 2nd Annual TechFest
More registrations and an increase in workshops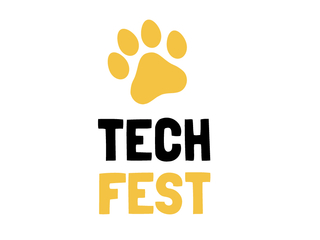 On April 10, DoIT hosted its 2nd annual TechFest, a campus event that brings together faculty, staff, and students to share technology tools through workshops. This year's event had a bigger presence than ever before with a 50% increase in registration and a 10% increase in attendees. 
TechFest 2017 featured 15 speakers sharing their various technology tools aiming to both support and improve the efficiency of day-to-day activities. Vendors like Lenovo and student organizations like the UMBC Game Developers Club were also a part of this year's event. The event had a 'freebie' table with various items for attendees to take, and over $400 in prizes were raffled off. 
Freebie table at TechFest. 
New to TechFest 2017 was an app that allowed attendees to build their own schedule of sessions they were interested in attending. The app also featured presenter bios and a QR code scanner allowing users to quickly scan codes to easily leave feedback on the sessions they attended. 
The TechFest Guidebook app. 
A variety of topics were presented by faculty, staff, and students. Ashley Waters, Associate Director for UMBC - Shady Grove Campus, presented how she uses her favorite Google extensions. DeVaughn Jones, a junior Financial Economics major, presented Social Media: Attention vs. Action where he went into depth on how to utilize social media sites like Facebook to effectively market your group at UMBC. 
On the left, Ashley Waters and her workshop on Google extensions like Google Keep. On the right, DeVaughn Jones and his workshop on how using Facebook can be an effective tool on UMBC. 
Dr. Ian Anson, assistant professor for Political Science, shared his research findings on engaging student feedback. Rather than giving handwritten feedback, Anson found that by using screen capture technology he could provide more effective student feedback that also engages more with students. You can view his presentation slides here. 
Dr. Ian Anson and his workshop on using various screen capture technologies as an alternative to handwritten feedback.
TechFest 2017 was a big success and engaged the UMBC community. Attendees found the workshops interesting and helpful. DoIT is taking note of all the feedback from TechFest and is looking to make the next TechFest even better.