Submit Your TechFest '19 Proposal Today!
Come share your favorite technologies and best practices.
December 17, 2018 3:52 PM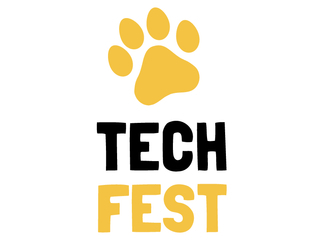 The Instructional Technology Team will celebrate its 4th Annual TechFest on March 1, 2019 and is looking for presenters!  TechFest is designed to bring together UMBC students, faculty, and staff to demonstrate instructional technology tools, discuss the use of learning analytics, and share best practices with the campus community through workshops, presentations, and hands-on activities.  This year's event will be hosted alongside the Faculty Development Center's Symposium sponsored by the Provost's office, providing a poster session and luncheon with keynote address by renowned speaker Randy Bass.
Students, faculty, and staff are all welcome and encouraged to attend.
Follow this link to submit your proposal today!
Are you a student, faculty, or staff member interested in leading a 45-minute workshop session or providing a brief overview of an instructional technology tool in the Technology Test Kitchen?  Past session topics have included Clickers, Blackboard, iCloud, Accessibility, Phishing, CourseArc, and Lynda.com but new topics are encouraged and appreciated!  Key themes for the upcoming TechFest include (but are not limited to) the following:
·       Using Learning Technologies for Instruction and Engagement (LTIE)
·       Using Data Collection and Analytics to Inform Instruction and Strategy, Measure Success, and Prompt Intervention (DCA)
·       Integrating Technology Tools into Best Practices (TBP)
There are two types of sessions that will be offered at TechFest 2019:
·       Workshop Session (45 minutes)- Presenter(s) provide a brief overview on a theme-related topic with time for Q&A. Participants are provided with at least three take-aways they can incorporate as a best practice.
·       Technology Test Kitchen Demo (45 minutes)- Presenter(s) provide brief overviews, give 15 minute demonstrations, and answer questions about a particular technology tool to participants visiting demo stations.  Participants are given the opportunity to explore the technology through "hands-on" activities.
Deadlines and Notifications
Please submit your proposals no later than 5pm on Friday, January 18, 2019 by completing this Google Form.  Applicants will be notified about acceptances within two weeks of the submission deadline.  Selection will be based on how well the proposal connects to the overall themes and goals of TechFest.
So mark your calendars for Friday, March 1, 2019 and spread the word!  The day will be filled with TechFest talks and technology demos, the Faculty Development Center's Symposium hosted by the Provost Office, and an opportunity to participate in a TechFest Escape Room activity!  More details on all events are forthcoming, so look out for future postings.  
Follow this link to submit your proposal today!
For questions and more information, please contact us at techfest19@umbc.edu.