Free Webinars from the Blackboard Innovative Teaching Series
September focuses on student success & retention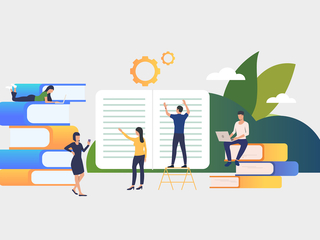 Next month, the
Blackboard Innovative Teaching Series
offers two free webinars focusing on student success and retention:
Increase Student Success Using Analytics and Student Data
Wednesday, September 11th at 10am ET / 3pm BST
Engagement and Interaction are popular concepts discussed in the teaching and learning realm. These concepts are evolving based on the characteristics and expectations of the new "Traditional Student" in Higher Education. Learners are looking to engage and interact with instructors, content, and peers while leveraging technology as a seamless tool to use in their daily routine. 
Join this webinar for an overview of analytic tools used to monitor student engagement, track academic progress, assess the effectiveness of course design to support academic performance.
How Successful Students Take Advantage of Classroom Technology
Thursday, September 26th at 11am ET / 4pm BST
Students today expect technology-enhanced learning experiences. Whether it's how they view grades, assignments, communicate with the instructor or fellow students. This session highlights how Blackboard can partner with faculty and more importantly the student during their class. 
About the Blackboard Innovative Teaching Series
The Blackboard Innovative Teaching Series (BITS)
 is a free webinar series featuring higher ed and K-12 educators, instructional designers, academic leaders, and other experts who share the top strategies and pedagogy for both increasing educator efficiency and improving learning outcomes. 
The program consists of free 30-60 minute webinars offered throughout the academic year.