Updated Ally indicators for Ultra courses in February update
Tweaks provided for self-enrolled groups & discussion boards
February 7, 2020 12:32 PM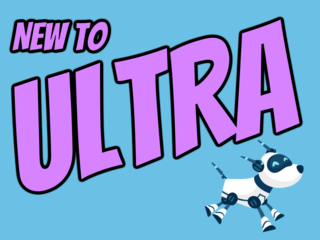 This month's Ultra update focuses on increasing the visibility of Ally in Ultra courses. Faculty who upload files directly to the Course Content area or within folders and learning modules will see more prominent Ally accessibility meters. These tools are also available when content is embedded in Ultra assessments. Students can also access Ally's alternative file formats for content more easily.
Blackboard also enhanced self-enrollment for student groups, allowing students switch groups themselves within the instructor-specified enrollment period. This month offered a few quality improvement fixes. For example, line spacing is improved for Ultra discussion board spacing to improve the readability of posts. Additionally, students who are disabled in an Ultra course because they dropped the class will no longer appear in the participant list.
The next Blackboard Learn update will be posted to our test site around February 11th and pushed to production in March 5th 2020. Faculty who are interested in test driving new features before they are released to production should open an RT ticket to request early access. 
As always, if you have any questions, please consider the following options: