Basic Journals Arrive to Ultra Courses in June
Tweaks include assessment feedback, course copy improvements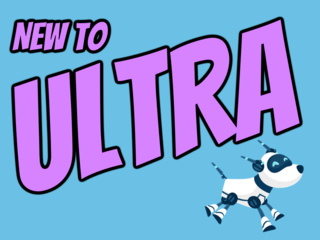 Next month's Blackboard update brings a frequently requested tool to Ultra courses: the Journal!
Journals are a personal space for students to communicate privately with instructors or to reflect on course-related content. Starting in early June, instructors can create a journal assignment on the Ultra Course Content page, add journals to learning modules, and use conditional availability to control access based on date or performance. Students and instructors can discuss the journal entry in comments. 
Ultra Journal assignments can be ungraded or graded. PLEASE NOTE: The initial release includes a very basic grading workflow, where instructors enter grades manually in the gradebook. Although a rubric can be attached to a graded journal assignment, the first phase of the journal tool does not yet support grading with the rubric. Full grading functionality and support for course copy and conversion are expected later this year. Continued enhancements, such as searching and sorting by student, are also coming.
Additional updates to Ultra courses include a new feedback setting for tests and the ability to copy discussions from one Ultra course to another. As with Original courses, Ultra instructors can choose not to show Score per Question feedback to control whether students see the score they earned for each assessment question. The Copy Content tool now supports discussions, allowing instructors to bring a discussion from one Ultra course to another.
The next Blackboard Learn update will be posted to our test site around June 9th and pushed to production around July 2, 2020. Faculty who are interested in test driving new features before they are released to production should open an RT ticket to request early access. 
As always, if you have any questions, please consider the following options: