DoIT Student Employee Wins 2017 UMBC Hackathon
Three-student Team Focuses on Social Good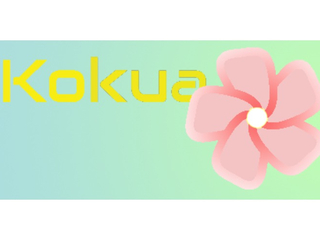 DoIT Student Employee Tristan Oetker, a senior Information Systems major working in DoIT's Business Systems Group (BSG), was one of three students to win 1st Place at the 2017 UMBC Hackathon that drew over 500 hackers to campus for the 24-hour event on October 7-8.
Oetker's two other teammates included Nathan Nadal, a third year CS/EE major and Cross-Country/Track & Field athlete, and I-Shiun Kuo, also a third year CS/EE major who is interning at Agnik, an analytics company. Together, the students won the "Best Social Good" award sponsored by Booz Allen Hamilton for Kokua, an app designed to help organize volunteers during natural disasters or community crises.
As described on their winning app homepage, "In the native Hawaiian culture, "Kokua" is a very important word and concept. Kokua is a way of relating to others that is characterized by kindness and a desire to be of help."
Though the Kokua team hadn't formed until the Hackathon started on Saturday morning, Oct. 7 – indeed, Oetker hadn't even met Nadal and Kuo, who did know each other – they were drawn to the Best Social Good award, given all the recent natural disasters like Huricanes Harvey, Maria and Irma. The application allows a local community to create requests for assistance, which can be found by responders based on the ZIP code they enter, which helps match local volunteers to local needs.  
The event in which they participated – Hackathon - is UMBC's 24-hour tech innovation marathon where students across the East Coast collaborate on new ideas to build mobile, web and hardware projects. HackUMBC invites diverse groups of students to enjoy a weekend of hacking, workshops, tech talks, networking, and other fun activities. At the end of 24 hours, participants' projects are presented and judged for different prize categories from sponsors and other organizations.
The three students went to Hackathon originally only to attend the workshops offered during this 2-day company sponsored event on October 7 and 8. But after deciding to work together and staying up for 24 hours, I-Shiun, Nathan and Tristan took the stage for a 5-minute presentation to everyone. With hardly any preparation or sleep, (but lots of caffeinated chocolate) and for their first entry in the competition, they won the most coveted First Place, in front of 51 teams and 500 hackers.
"People were saying that this event is a good experience. So I went in with no expectations," says Oetker. "And in the end, I was happy to represent UMBC between the many schools present."
They now will work on fine-tuning and enhancing the App and have it ready soon to be used in much needed times by communities and government agencies.
Pictured L to R: UMBC students and Kokua developers Nathan Nadal, Tristan Oetker, who is also a DoIT student employee, and I-Shium Kuo.
More on the event:
https://www.csee.umbc.edu/2017/10/winning-hacks-hackumbc-2017-hackathon
More on Kokua:
https://devpost.com/software/kokua