Instructor Training for LockDown Browser & Respondus Monitor
Learn about alternatives for in class and online assessment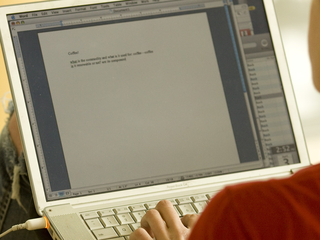 Respondus LockDown Browser is a custom browser that locks down the testing environment within a learning management system. Used at over 1000 higher ed and K-12 institutions, LockDown Browser is the top choice of educators for securing online exams in classrooms or proctored environments.
Respondus Monitor is a companion application for LockDown Browser
®
 that uses webcam and video technology to prevent cheating during online exams. Respondus Monitor integrates seamlessly with learning management systems, and is ideal for non-proctored testing environments.
This comprehensive training webinar is intended for instructors who plan to use LockDown Browser and/or Respondus Monitor with online exams. The session provides a detailed demonstration of both applications, including new enhancements that make Respondus Monitor even more effective and easy to use.
Advanced registration is required; please click on the session of interest below to register:
An advanced training session that will focus on advanced settings and features – such as how to use external websites, spreadsheets and online calculators with LockDown Browser – will be held on the following date:
This session will also include how students can use LockDown Browser on different devices, such as an iPad, and best practices for instructors and students. This webinar will include a Q&A period at the end.
Additional information about using Respondus LockDown Browser at UMBC can be found within the following FAQ:
Respondus is also offering training webinars on Respondus 4.0 and the Test Bank Network; learn more about those training opportunities 
here.