New to VoiceThread? Try These Free Workshops
February 26, 2020 11:33 AM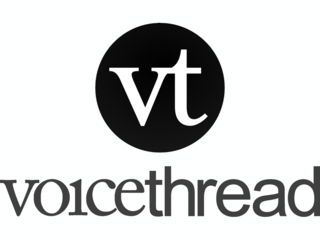 Demonstrate procedures to help students prepare for a practical exam
Explain decisions when selecting subjects for a painting's composition
Flip a classroom experience to support multiple learning styles
Foster greater community in large, lecture-based classes 
Interpret linear composition of a painting or note other elements
Debate the pros and cons of a controversial issue
Practice foreign language skills during role-play
Report on field experiences to a national park
Critique a classmate's composition
If you are new to
VoiceThread
or just want some new ideas, join these interactive and hands-on workshops from VoiceThread staff.
Humanize Your Online Course with VoiceThread
Creating engaging online courses is not easy. In many text-heavy courses, students feel isolated and disconnected from their instructors and classmates. VoiceThread bridges the gaps in social presence typically found in online courses. In this workshop, educators will learn how to establish a social presence and connect with their students using VoiceThread to improve course satisfaction and student learning.
VoiceThread and Storytelling
Most cognitive scientists agree that storytelling is a great way to help your message stick in the minds of an audience. Our minds are fine-tuned to remember information shared within a narrative structure, not a broadcast lecture. In this workshop, participants will learn how to use VoiceThread to create engaging stories with their students.
Using VoiceThread for Student Portfolios
If you are interested in learning how to use VoiceThread as a portfolio tool to showcase student work or to provide feedback for their work in progress, we can help. In this workshop, we will showcase a variety of student portfolio examples and collaborate on a shared brainstorm discussion.
About the Workshops
These workshops are completely free. The sessions are led by VoiceThread's instructional designer and online educator George Haines.  George will share his expertise to help you get the most from VoiceThread. 
Participants are provided with a recording link after the session concludes. 
As always, if you have any questions, please consider the following options: