USM Sponsoring Online Teaching Professional Development
Sign up now for Quality Matters workshops in July!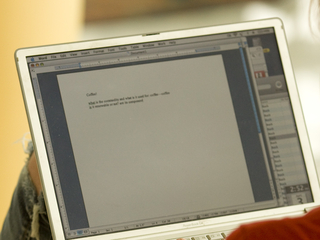 USM OnTrack
 has pre-purchased a pool of online teaching professional development workshops from Quality Matters (QM) on beginning to advanced topics, including designing for learner engagement, flipping the online course, setting expectations with students, active learning strategies, accessibility, and online assessment.
Registration is now open for the
first set of workshops
, being offered from July 7th through July 30th (see attached list). Links to workshops after July 30th will be forthcoming in the next few weeks.
There is no cost for any USM faculty or staff member to attend these workshops, but each workshop does have a 30-person limit, so please sign up as soon as possible!
QM Coordinator information:
Dr. Sherri Braxton - University of Maryland-Baltimore County