Showing items tagged techsmith. Show All
UMBC's New and Improved Screencasting Platform
In May, DoIT announced the discontinuation of TechSmith Relay at the end of this calendar year. Following an exhaustive product evaluation process, we are happy to announce that UMBC has licensed...
Posted: October 17, 2018, 9:19 AM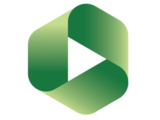 TechSmith, makers of our self-hosted instance of TechSmith Relay, has announced it will no longer support a self-hosted version of its software. As such, the current institutional solution for...
Posted: May 11, 2018, 12:07 PM