New Bb Annotate refreshes inline grading tool for SU2020
Expanded functionality includes shapes, drawing, highlight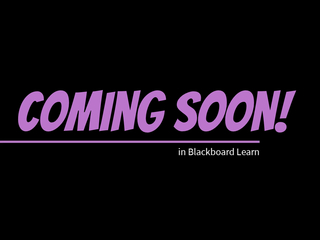 UPDATE: Bb Annotate has been staged back for deployment — US East Cost is slated for June 3rd.
Available for summer courses, Blackboard's new inline grading tool, allows instructors, teaching assistants, and graders to embed feedback, such as comments, highlights, and even drawings, directly on a converted view of student assignments in Word, PowerPoint, Excel, and PDF file formats. Bb Annotate's enhanced commenting tools offer faculty a robust feature set to provide valuable feedback to students about their progress in a course.
The current interface for the inline grading tool is powered by a third-party conversion tool from Box. This version of the feedback tool was rolled out about two years ago. Recognizing the limited functionality of the Box-based tool, Blackboard initiated the development of a new tool last summer. Bb Annotate is the product of extensive research into faculty grading needs.
Available for both Original and Ultra courses, Bb Annotate offers expanded toos to provide customizable feedback to students. Features include a sidebar summary view, highlighting, freehand drawing and shapes, various color selections, a reusable comment bank across courses, and much more. This overview video shares some of the exciting changes:
View this webinar recording, Getting Started with Bb Annotate.
Please check the FAQ collection after May 20 to learn more about specific functionality. Instructional Technology staff are updating documentation and linking to Bb resources.
No planned downtime is expected on May 25, 2020 when Bb Annotate is enabled for UMBC. The file migration will begin in the background and could take some time to complete depending on the number of annotated files that need to be migrated. However, the current inline grading tools will remain available and all pre-existing grading comments will be migrated and visible in Bb Annotate. Please review additional information about the transition to Bb Annotate on this FAQ. 
As always, if you have any questions, please consider the following options:
Keep up with Ultra:
umbc.edu/go/ultra