Registration is Now Open for TechFest 2017!
Share & Learn About Tech Tools with the UMBC Community
Monday, April 10, 2017
12:00 PM - 4:00 PM
University Center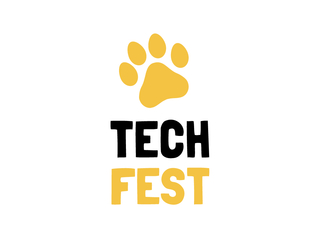 Join us on Monday, April 10 from 12 PM - 4 PM in the University Center to learn about technology tools that both support and improve the efficiency of day-to-day activities at UMBC. 
All students, faculty, and staff are welcomed to participate at TechFest.
A light lunch will be served at this event. Please RSVP by clicking on "I can attend" below no later than Monday, April 3. 
Agenda:
12pm-12:35pm           Lunch, Registration, & Vendor Fair
12:45pm-1:20pm        Session 1
1:35pm-2:10pm          Session 2
2:25pm-3pm               Session 3
3:15pm-3:50pm          Session 4
Some of the workshops sessions and their descriptions are listed below:
Does it Have Captions? Making Videos Accessible: Using videos as part of instruction has incredible potential to engage students in teaching and learning. However, making videos accessible for all students can seem like a daunting task. Jodi Hoover, Digital Media Librarian and Michael Canale, Coordinator for Deaf and Hard of Hearing Services will walk through accessible video resources available to the UMBC community.
Effective Collaboration Using Basecamp: Catherine Zaranis (2010), DeNeatha Woods (2015) and Malarie Zeeks (2016) will share their experiences using Basecamp, a web based collaboration and project management tool manage virtual collaboration.
Empowering Faculty in Online Course Content Development: The goal of this session is to share how CourseArc is used by the Erickson School online graduate MAgS program with implications for how this tool can be utilized by faculty in other UMBC graduate school programs.
Get on the Same Page with OneNote Class Notebook: Is your class ready to go all digital? The OneNote Class Notebook allows instructors to share and collaborate on material with their entire class. Learn about how OneNote Class Notebook can be used across different disciplines on campus, and even how it can be used as an eportfolio.
Google Calendar to Save the Day: You know you have somewhere to be right now. But you just can't remember where. Instead of frantically scrolling through your mountains of emails and trying to load your class schedule in PeopleSoft one more time, take a deep breath, and come learn about the *magic* of Google Calendar! Participants will leave with their life a more together and will learn some nifty hidden features of the tool!
Leveraging Lynda.com to Flip Classes
: 
To help free up faculty time currently given to in-class software training or even home grown and self-curated online video demos, DoIT and Visual Arts (VART) have partnered to share a one-year, limited license to 
Lynda.com
, a leading provider of approximately 130,000 tutorials on the latest commercial software and effective business processes. Panelists will include VART Chair Preminda Jacob and Asst. Professor Gary Rozanc who will share their Lynda.com lessons learned this year. FYI: DoIT has also recommended how to use Blackboard to assign and facilitated student mastery of third-party content like Lynda.com or Khan Academy.
Mix Your PowerPoints with Office Mix: Are you thinking about taking your class online? Learn how to create interactive videos that can be incorporated into your hybrid or online course. Upgrade old PowerPoints to Office Mixes where you can record audio, annotate, share your screen, and use add-ons to provide your students with the ultimate online learning experience.
Productivity Extensions for Google: Let's take "being busy" and turn it into "being productive" by taking advantage of the many Google extensions to streamline our work. This workshop will showcase free Google extensions such as Boomerang, Momentum, Grammarly, Google Keep, and Rescue Time – all functionalities of Google applications to increase organization, sophisticate your communications and follow up, and free up time. Take charge of your email, to-do lists, planning and more with these hacks built right into UMBC's 'Google Campus' opportunities.
Screen Captures for More Effective Student Feedback: Too often, both students and instructors communicate their responses to writing assignments and other projects using "chicken scratch": scribbled handwriting which is often illegible and terse. To provide high-quality feedback to students' writing, or to improve interaction with peers, try screen capture recording!
Social Media: Attention vs Action: Social Media is a powerful tool for drawing attention to educational content and when used in conjunction with smart marketing it can completely transform the way that students interact with the classroom. This session will discuss social media as a way to bring student focus to specific topics and how to use it to increase student participation in them
Streamline Your Inbox: Faculty members, particularly in large enrollment courses, receive a large number of emails from students. Often these emails are asking the same questions or informing us of the same things. In this session we will discuss how to more efficiently respond to emails with the use of canned responses. We will also learn how the use of Google forms and documents can make better use of your time when requesting information from a group of people or scheduling events.
Using an iPad for in-class Examples: Learn how to combine your standard PowerPoint presentations with Notability on your iPad. This workshop will present how Notability's annotation tools can help students with notes and examples from lecture, or with difficult concepts in class.
Using Google Forms to Enhance Student Learning: Google Forms are available to all faculty, students, and staff and can be easily used to supplement both in-class and out of-class (homework/lab) work to enhance the student learning experience. Google Forms can be used in place of online polling tools – to provide a richer set of options and can be used for homework and lab assignments. Google Forms are very easy to create and disseminate and collected data can be kept on file for later use.