Data Analytics, Tools, and Dashboards
---
Resources that support online instruction and the return to campus
Retriever Ready Dashboard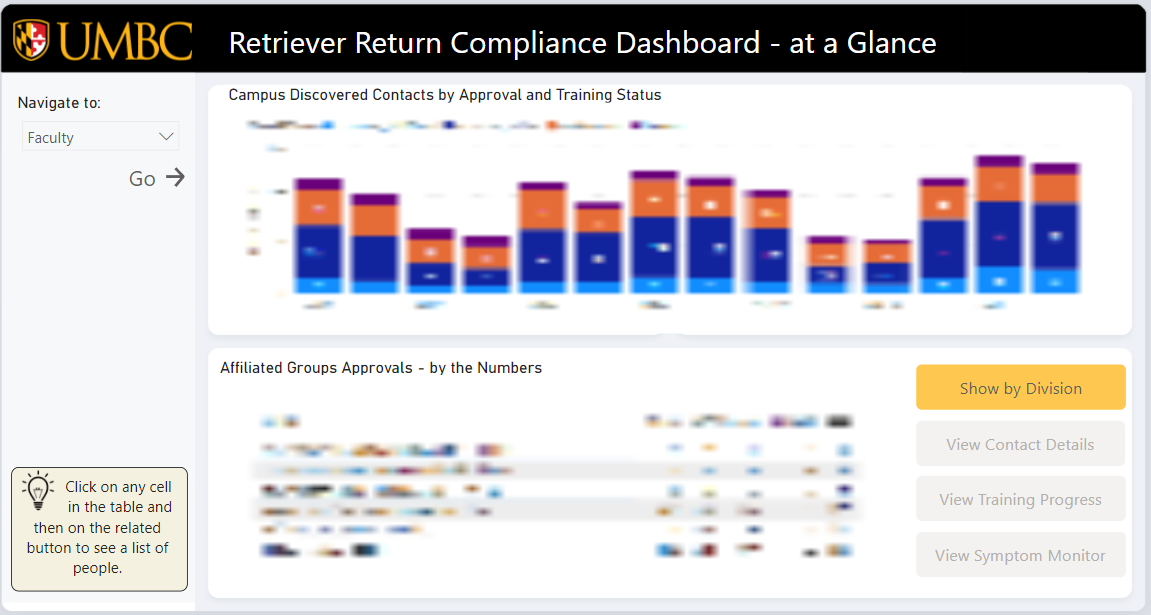 This tool provides information needed to assess our ability to provide a safe environment to faculty, staff, and students as part of our Fall 2020 reopening of campus. It contains information on an individual's completion of training, the frequency of individuals' symptom reporting, and individuals (faculty, staff, and students) approved to be present on campus. The tool allows filtering by division and department (academic and administrative). This is not a public-facing tool and access is very limited.
UMBC COVID-19 Public Dashboard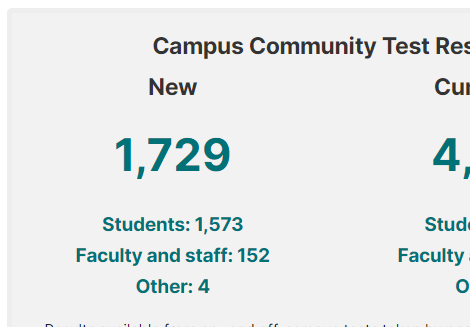 This tool provides parents, students, our campus community, and the public data about the impact of the steps that we have taken to provide a safe environment to faculty, staff, students, and the surrounding community as part of our Fall 2020 reopening of campus.
Curated REX Reports for Faculty and Advisors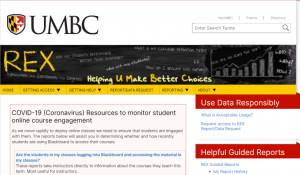 The REX page now provides reports curated for faculty that show students' engagement in their classes during our rapid move to online instruction. REX contains a host of other useful reports supporting analysis, business intelligence, operations, and efficiency.
Online Engagement Dashboard for Student Success

This tool shows student engagement with both Blackboard and myUMBC.  A student with low use of both systems may not be fully engaged with their online and hybrid classes.  This tool has the ability to set filters for different student segments.  Particularly useful to student success staff is the tool's ability to generate lists of students with low engagement on either or both systems. (Updated weekly)
---
Resources that support the Strategic Enrollment Plan
Strategic Enrollment Plan Dashboard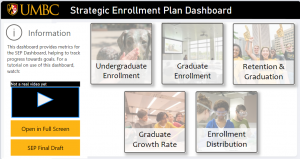 This tool provides information to assess ourselves relative to the goals, yearly benchmark values, and key performance indicators contained in UMBC's Strategic Enrollment Plan (both levels and recent trends). Users can filter by college and can see daily updates of enrollment compared to the same date during the previous year.
Spring 2021 Enrollment Dashboard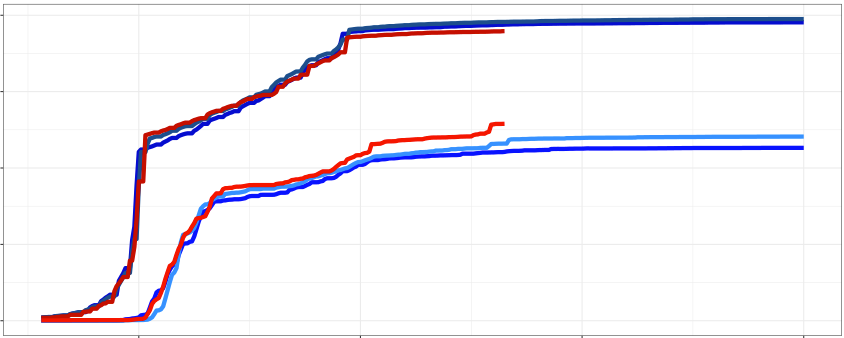 Shows admissions, confirmation, and registration trends for the Fall 2020 Freshman class compared to the same dates for the previous two years. Can filter by college. (Updated daily)
Spring 2021 Advising Dashboard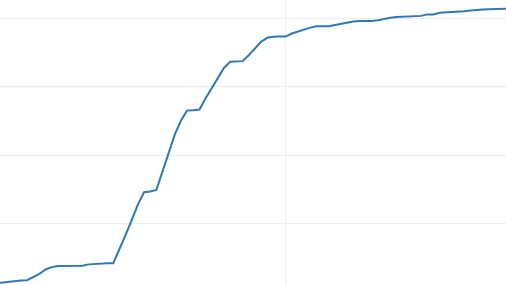 Shows Advising clearance and registration trends for the Fall 2020 term compared to the same date last year. (Updated weekly)
Enhanced Admitted Students by Plan (With Matriculation Predictions)

This existing report has been expanded to include results from a highly-precise predictive model that shows the probability that an admitted freshman student will enroll. Can filter by college or department. (Updated weekly)
---
Resources that support student success and graduation
6-Year Graduation Prediction Model

This tool presents the output of a predictive model that generates the probability that a student admitted as a freshman admits will graduate in 6 years using data through their third semester at UMBC.   It is most useful for student success staff and advising and planning.  Important warning to users: this model is not solely designed to identify students at academic risk.  For example, students with very high GPAs who complete twelve credit hours per term will be identified as having low 6-year graduation probabilities. (Current modeled cohort: Fall 2018)
Grade Surprise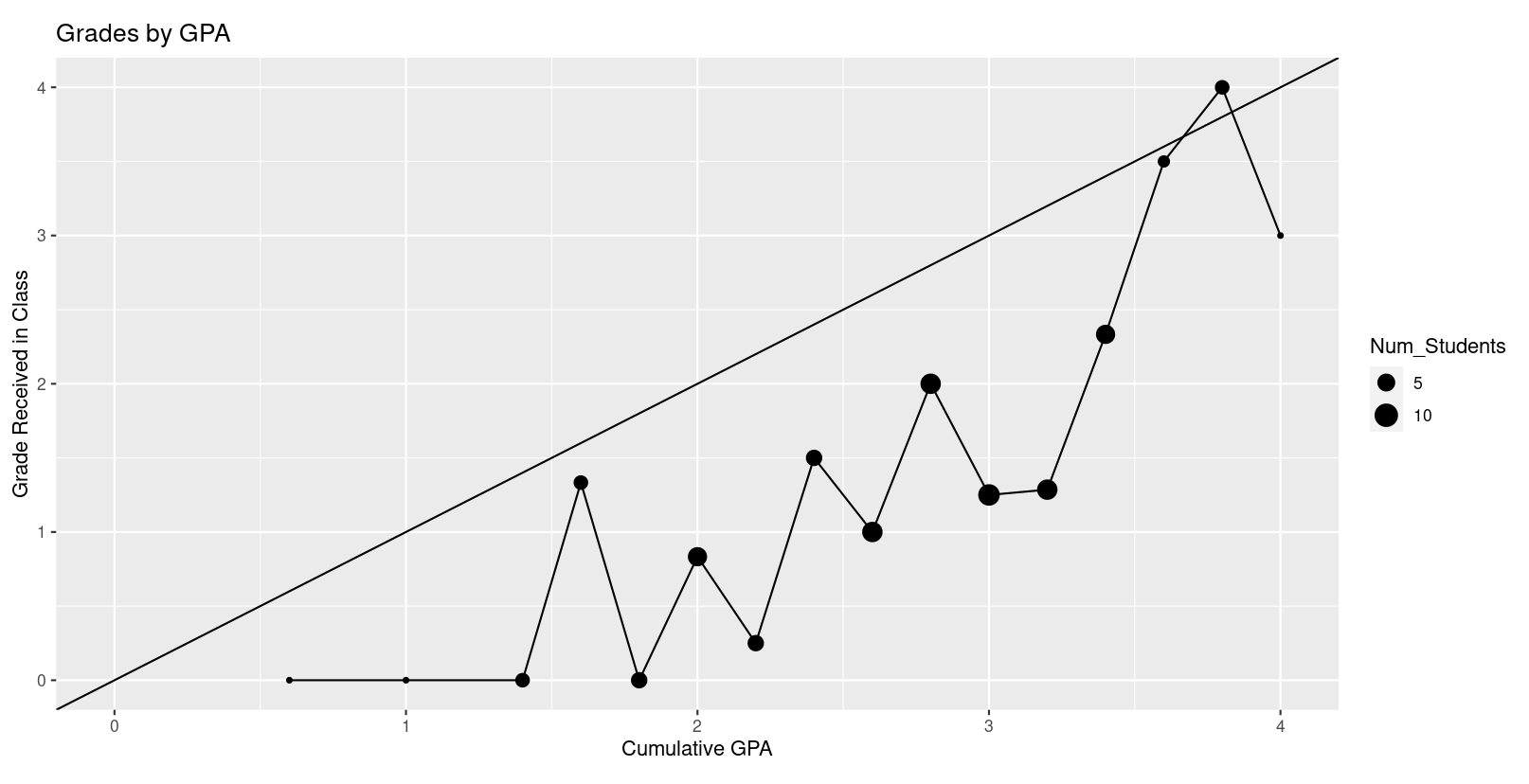 This tool shows how student performance in a particular class deviates from student cumulative GPA. The diagonal line represents the expected outcome in a course given a student's cumulative GPA at the time of enrollment.
Sankey Major Migration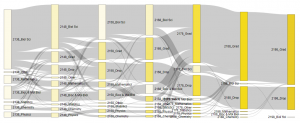 This tool allows users to choose Sankey diagrams that show the progression of students through and between majors, towards graduation, and who leave (drop) UMBC. The tool is most useful in understanding general patterns of students' movement and to where they move (migrate).