E-signatures, Digital Workflow Improve UMBC Business Process
Human Resources One of Many Departments Now Using DocuSign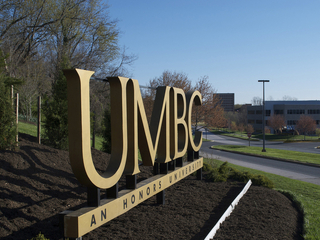 An important, yet often overlooked, business practice is to break down and analyze each step of a given process to look for redundancies, bottlenecks, and particularly inefficient or slow procedures in order to improve them, put them back together, and create a more productive system. This practice requires active participation from all parties involved in the workflow as well as strong documentation and attention to detail, as most business processes include a mix of formal and informal procedures that may not adapt well to change.
It is no surprise then that the practice of improving workflow efficiency frequently defers to more urgent, high priority tasks. The Department of Human Resources (HR) here at UMBC has dedicated a great deal of effort to improving many aspects of their workflow as they convert to fully electronic forms. To do so, HR implemented the digital signature platform DocuSign.
Not so long ago, all forms came as paper documents that had to be signed in pen and submitted either in person or by mail. Only in the past few years have we enjoyed the relative convenience of uploading forms as Word Docs and PDFs. Even though the ESIGN Act was passed in 2000, businesses have been slow to adopt electronic signatures as standard procedure. As technology has advanced and the nuances of their legality and security have been resolved, electronic signatures are quickly becoming more ubiquitous. Now, most of the world's largest technological, pharmaceutical, and financial companies are seeing significant improvements in efficiency and productivity while simultaneously reducing their impact on the environment by using electronic signatures.
However, one difficulty in adopting electronic signature technology is that the system needs to be explicitly taught every detail possible of the workflow in order to automate it. Though the task may seem mundane at first, it actually forces one to step back and reflect on how and why each step of the process in question takes place. This creates the opportunity to alter and enhance the old ways in order to maximize efficiency in the new system. HR is doing just that. From editing the wording of certain documents to altering the sequence of approvers, HR staff has left no stone unturned as they seek to improve the signing experience for both staff and students.
Starting out, the leadership team in Human Resources met to determine which forms would be converted to Docusign and then prioritized each of these forms. Focusing primarily on forms that are time sensitive and those dealt with in high volumes, they made sure to set up regular meetings with all of the stakeholders, including IT developers, department representatives, and subject experts. Director of Payroll Lisa Drouillard, who has been a key player in bringing DocuSign to HR, says, "The thing that has been most successful to facilitate the transition for electronic forms has been to devote time each week to focus on the project and keep the momentum going."
"It is also important to make sure the right people are included, which often includes DoIT, the functional experts, and campus stakeholders to not only review the existing form process but also the business processes leading into and out of the form to ensure we are improving as much of the process as possible," Drouillard adds. Ensuring that everyone is kept in the loop as forms are changed, previewed, piloted, and tested gives control to the right people so they can achieve an ideal solution.  
HR continues to work on converting and testing forms, and looks forward to rolling out their Docusign forms beginning in the Fall. Though it is going to take time to roll-out, HR is committed to creating a more efficient online process for not only the HR Department, but also the various stakeholders including the department's administrative staff and our employee population.
Stay tuned for more success stories as we unveil how other UMBC departments are converting to electronic forms.
More Info: