Skill Builder Boot Camp
Everything you need to know about Blackboard in 2 days!
Tuesday, January 24 through
Wednesday, January 25
On Campus : ENGR 102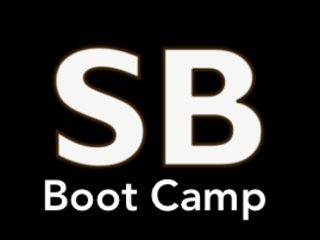 New to UMBC or teaching with Blackboard? Need to refresh your skills? Interested in an existing technology or resource?
The Skill Builder Boot Camp is a comprehensive 2-day workshop to provide hands-on training in core components of Blackboard and supporting technologies (Bb Collaborate, TechSmith Relay, etc.) available to faculty at UMBC. 
Our WT2017 schedule includes:



Day One

Day Two

9:00 - 10:00 AM

Getting Started in Blackboard

Hands-on

Communication Tools

Hands-on

10:00 - 11:30

Building Course Content

Hands-on

Bb Collaborate

Hands-on

12:00 - 1:00 PM

Lunch Panel (TBD)

Lunch Presentation (clickers)

1:00 - 2:30

Screencasting Fundamentals

Hands-on

Delivering Bb Assignments & Tests

Hands-on

2:30 - 3:30

Course Management

Hands-on

Grading & the Grade Center

Hands-on

3:30 - 4:00

Bb Roadmap

Closing: ADP Course Designer
Space is limited to 12 participants for personalized support and hands-on opportunities to practice. Each day begins at 9 AM and ends at 4 PM. Lunch is provided.
Upon completion of the Skill Builder Boot Camp, faculty will receive a Certificate.