Skill Builder Boot Camp
Everything you need to know about Blackboard in 2 days!
Wednesday, June 14 through
Thursday, June 15
On Campus : ENGR 102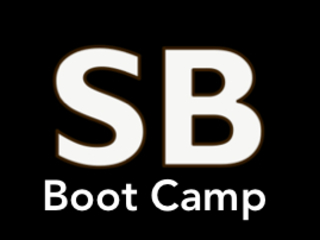 New to UMBC or teaching with Blackboard? Need to refresh your skills? Interested in an existing technology or resource?
The Skill Builder Boot Camp is a comprehensive 2-day workshop to provide hands-on training in core components of Blackboard and supporting technologies (Bb Collaborate, TechSmith Relay, etc.) available to faculty at UMBC. 
Our SU2017 schedule (tentative) includes:
Times are approximate

Day One - June 14

Day Two - June 15

9:00 - 10:00 AM

Getting Started in Blackboard (M)
Hands-on

Communication Tools (M)
Hands-on

10:00 - 10:45

Building Course Content (H)
Hands-on

Bb Collaborate (M)
Hands-on

10:45 - 11 AM

Coffee break

Coffee break

11:00 - 11:45

Hands-on: Challenge Activity

Bb Assignments & Tests (H)
Hands-on

12:00 - 1:00 PM

Lunch: Best Practice Discussion

Lunch: Challenge Activity

1:00 - 1:45

Screencasting Fundamentals (T)
Hands-on

Grading & the Grade Center (T)
Hands-on

2:00 - 2:45

Course Management (H)
Hands-on

Learning Analytics (T)
Hands-on

3:00 - 3:30

Coffee / Flex-Time

Coffee / Flex-Time
Space is limited to 16 participants for personalized support and hands-on opportunities to practice. Each day begins at 9 AM and ends at 4 PM. Lunch is provided.
Upon completion of the Skill Builder Boot Camp, faculty will receive a Certificate.
NOTES FOR PARTICIPANTS
The Skill Builder Boot Camp will take place in

ENGR 102

. The room occasionally gets a little chilly so we recommend sweaters and jackets.

This

workshop is BYOD - Bring Your Own Device

- for an optimal experience. We do have Chromebooks available for web-based activities. 

The first session begins at 9 AM, but the room will be open at least 15 minutes before.

If you are no longer able to attend this workshop, please

click on "I Cannot Attend" no later than

Monday, June 12

.