Chromebook Extension for Respondus Lockdown Browser in Beta
Currently supports Original courses only
September 25, 2020 10:23 AM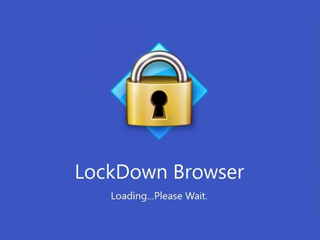 The beta release of a new Chromebook extension for Respondus LockDown Browser is currently available for assessments in Original Blackboard courses. This version of the Chromebook extension also supports Respondus Monitor. 
Please note: This is a beta extension, which means it will have some limitations.
It is ONLY available for Original courses/tests AND it must be enabled on a per test basis.
Students must click on the click on the same RLDB download link as the Windows/Mac versions to obtain the extension link for installation. 

Instructor-created passwords passwords for assessments are NOT currently supported. Please do NOT remove the automatically generated passcode set by Respondus to secure the test environment.
The "Early Exit" feature in LockDown Browser isn't currently supported.
LockDown Browser's Calculator and Spreadsheet features aren't currently supported.
The extended keyboard functions (for adding symbols and special characters) isn't currently available.
LockDown Browser's internally linked "Help Center" is currently unavailable.
The how-to instructions for faculty and for students are posted to the FAQs. To report a bug/issue with the Chromebook beta, please open a support ticket with Respondus directly so your feedback is escalated with their developers. Be sure to indicate you are using LockDown Browser for Chromebook. 
At this time, the Chromebook extension does not support Ultra tests. UMBC continues to monitor development of this functionality.
As always, if you have any questions, please consider the following options: