June update supports written feedback via Ultra rubric rows
Also coming: Record short audio/video course announcements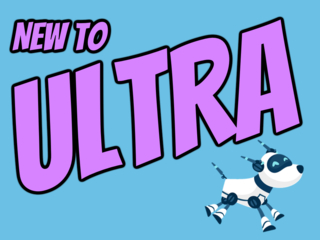 6/5 update: The June release is delayed. As soon as we have more information, we will post it.
Rubrics can be an essential tool for faculty and the assessment grading workflow. In this release for early summer, the rubrics in Ultra courses will now support written feedback by row criteria. This segmented approach offers more flexibility and allows faculty to provide more detail to students when grading.
The updated rubric will appear whenever rubrics can be used in an Ultra course including discussions, anonymous assignments, single attempts, and multiple attempts. However, when using rubrics with parallel grading, while all delegated graders will have this functionality available, only the reconciler's feedback will be visible to students.
The June update also brings increased support for right to left languages including a fully flipped user interface across the user's dashboard and Ultra course experience. Enhancements to the Ultra course's content editor will allow users to write in right to left languages to adjust the text's direction display. 
A few smaller updates to Ultra courses include inserting audio or video announcements (up to 5 minutes) and enhancements to the peer assessment tool for notifications and batch edit.
The next update to our test environment will take place on June 8, 2021. Faculty who are interested in test driving new features before they are released to production should open an RT ticket to request early access. Please watch the FAQs and myUMBC for additional information about Ultra
As always, if you have any questions about teaching, learning, and technology at UMBC, please consider the following options: