Mike Carlin Named CIO at UNC-Charlotte
Congratulations MIke!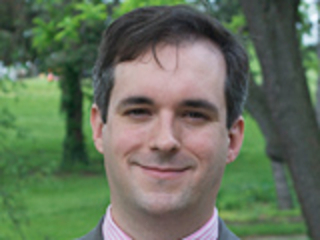 It is with mixed emotions I am writing to announce that Dr. Michael Carlin, Associate VP and Deputy CIO, will be leaving UMBC to become Vice Chancellor for Information Technology and Chief Information Officer at the University of North Carolina at Charlotte. His last day on campus will be Wednesday, July 10th.
Mike has been with UMBC since 1996, starting as a student employee and then hired full-time as a desktop support and help desk technician in 1997. Over the years, he's taken on new roles with eagerness and demonstrated leadership in a variety of initiatives. He oversaw DoIT's continuity of operations following power outages, took the lead on our support of the Columbus Center, served as the DoIT liaison for the 2010 IT Restructuring Report and led UMBC's Google Apps deployment.
Mike is also a UMBC success story. While working full-time he completed both his Masters and Ph.D. in Information Systems and ultimately married his UMBC Organic Chemistry Lab partner Cherisse Carlin (Lewis), who also completed her Ph.D. in Language, Literacy and Culture. Mike and Cherisse are also devoted parents to daughters Shiloh and Adrielle.
Personally, I am very proud of Mike, and have appreciated his professionalism and distinctive grace under pressure. Please join me in congratulating Mike on his past and future successes.
Please join us in congratulating Mike and wishing him and his family continued success. DoIT will host an informal event on Tuesday, July 9th from 3:30 to 5pm, in the Commons Fireside lounge for members of the campus to come by and congratulate Mike.
Sincerely,
Jack Suess
Vice President and CIO
Division of Information Technology