DoIT Benchmarks Faculty/Student IT Trends
Key Findings: Leveraging Online Learning & Smartphones
November 14, 2017 4:52 PM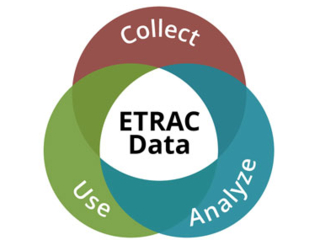 UMBC has participated in the Educause Center for Applied Research (ECAR) student survey for 11 of the past 12 years, and taken part in  the Faculty survey on its bi-annual deployments. Participation in these surveys helps ECAR highlight notable trends related to technology use in higher education and publish a snapshot infographic to illustrate some of these key findings. UMBC uses survey results to inform our community through news articles, to benchmark against national and peer institutions, and to support data-driven practice.

One national trend of note is a large plurality of both students (79%) and faculty (71%) prefer some form of hybrid learning to either fully face-to-face or online environments. However, despite this partiality, only 21% of UMBC faculty surveyed agreed that online learning helps students learn more effectively.

By contrast, UMBC faculty share similar views to peers related to smartphone use. Only 6% of students nationally report either being encouraged or required to use smartphones in class. At UMBC, 75% of respondents reported they are either discouraged from using these devices in class or they are banned from use. Given the ubiquity of student mobile devices – 95% of UMBC students report owning a smartphone – are there ways to leverage these tools to support students' engagement and learning?

To address faculty technology needs, UMBC's Instructional Technology group regularly hosts events and consultations to help maximize their constructive use of supported tools. FYI: DoIT will host a "joint viewing" of an Educause webinar on November 30 at 1 p.m., that will present findings from the 2017 "Students and Faculty" ECAR national study.
UMBC plans to participate in the 2018 ECAR Student Survey this coming spring.