Is your course ready for Ultra? Try the Ultra Course Preview
Five steps to planning your Ultra roadmap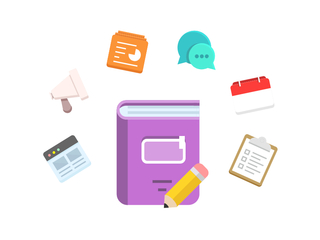 During the FA2018 semester, UMBC faculty are invited to explore how their current (or "Original") courses will convert to the Ultra Experience.
The Ultra Course Preview conversion tool allows you to convert an existing Original course and see what it looks like in the Ultra Experience. Blackboard provides a conversion log with a list of Original features and functions that change in Ultra or those that won't carry forward if you choose to convert the course to Ultra. All faculty who are teaching a Blackboard course during the FA2018 semester will receive an Ultra Course Preview course shell, which can be used as a sandbox to import or copy an existing Original course.
Where is my Ultra Course Preview shell?
The Ultra Course Preview shell is located on the main Courses page under the Assorted Dates section toward the bottom. The name of the Ultra Course Preview shell is username's Ultra Course Preview Sandbox.
Since the Ultra Course Preview is intended to explore rather than build, any changes you made to your imported course in the Ultra Course Preview mode are lost if you switch back to the Original Course View. Faculty may request the Ultra Course Preview to be enabled on any previously delivered course as long as the course is unavailable to students. Please open an RT ticket and request "Ultra Course Preview" in the subject.
Five steps to planning your Ultra roadmap
1. Learn about the Ultra Experience and how it changes your course
Attend one of our monthly Ultra Experience orientation sessions. Learn about about training opportunities, course conversion, and other features exclusive to the Ultra Experience.
2. Review your course & determine if it is current ready for Ultra
Use our course inventory form to assess the type and frequency of Original tools you use most often. This tool will help Instructional Technology staff align your course needs with the current features and functionality of the Ultra Course View.
3. Discuss your Ultra adoption roadmap with instructional technology staff
Stop by one of our walk-in walk-in support clinics or schedule an appointment with our staff (via RT) to review your course inventory.
4. Select & attend training that best fits your schedule or personal preference
We encourage faculty to attend at least one Ultra-specific training session. Several options are available including self-paced Ultra Essentials, Skill Builder workshops and webinars, and the Ultra Experience Boot Camp.
5. Decide on a strategy that fits your course or schedule: Convert or redesign
Faculty have several options with Ultra:
If you're ready for Ultra, you can permanently switch your course to Ultra and update it after it is converted.
If you're ready for Ultra, but you don't want to convert your course, you can redesign your course from scratch.
If you need more time to prepare for Ultra, you can return your sandbox to the Original Course View and revise the content, organization, and tool settings for a smoother transition before converting later.
Visit our Ultra Course Adoption Center for helpful resources and tools including a course adoption guide, course inventory, and course roadmap.
As always, if you have any questions, please consider the following options: