The TechFest 2019 Schedule Now Available!
Plan Your Day and Reserve a Time in the Escape Room!
February 13, 2019 1:29 PM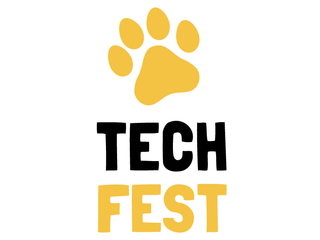 On Friday, March 1, 2019, DoIT's Instructional Technology Team will hold its 4th annual TechFest.  TechFest traditionally brings the campus community together to share and demonstrate ways technology can both support and improve the efficiency of day-to-day activities including academics. This year, participants are in for a double treat as Instructional Technology partners with the Faculty Development Center to bring you day celebrating technology, teaching and learning!  
There will be raffles with prizes and giveaways like Amazon products for those who attend and participate.
Students, faculty, and staff are all welcome and encouraged to attend.
CLICK HERE TO REGISTER TO ATTEND!
NEW THIS YEAR!
Come with a team and follow the clues to conquer the Escape Room in UC-310!  Teams should be comprised of 4-6 members. To sign up a team in advance (only the team leader needs to sign up), click here.
Come interact with teaching and learning tools in the Technology Test Kitchen (TTK) in UC-312!  The TTK will feature accessibility-enhancing tools including the Ally course accessibility checker, Blackboard Ultra, Panopto's video platform, PollEverywhere, Open Education Resources (OER), Duo Two Factor Authentication, and password management, and much more!
Start your day by enjoying our light breakfast and the TechFest morning sessions. Immediately following the morning sessions TechFest, the Faculty Development Center (FDC) hold their Symposium sponsored by the Provost's office, which will include a poster session and luncheon with keynote address by renowned speaker Randy Bass. TechFest will conclude the day with a final session following the keynote address.
TechFest Schedule:
9:00 - 9:50: Breakfast and Registration (University Center Ballroom Lounge)
10:00 - 10:45: Session A
10:55 - 11:40: Session B
11:45 - 2:10: Provost's Symposium (UC Ballroom)
2:15 - 3:00:  Session C
TechFest Sessions A-C will take place in the Engineering Building in rooms ENG-102, ENG-023, and ENG-025; click here to review the session abstracts.  Some of the session topics include implementing digital badging programs to recognize competencies and skills, using data analytics to demonstrate student success, leveraging campus technology for student success and taking class attendance in Blackboard using Qwickly.
The Escape Room will be open in UC-310 from 10:00 a.m. - 3:00 p.m.; the Technology Test Kitchen will be open in UC-312 from 10:00 a.m. - 11:40 a.m. and again from 2:15 - 3:00 p.m.
CLICK HERE TO REGISTER TO ATTEND!
Please Note: UMBC is committed to creating an accessible and inclusive environment for all faculty, staff, students, and visitors.  If you would like to request accommodations (e.g., ASL interpreters, captioning, wheelchair access, etc.) for this event due to a disability, please notify us at least two weeks prior to the event. Requests received after that time cannot be guaranteed, but we will do our best to make arrangements for program access. Please contact the event host (email goes here) with your specific request and be sure to include the event title, date, and time.  
For questions and more information, please contact us at techfest19@umbc.edu.