Increased Test Randomization Available in Ultra in August
Organizations also come to Ultra next month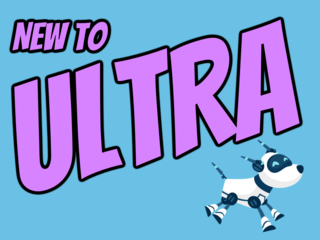 In the August update to Ultra courses, faculty can create question pools to help build assessments quickly and better support academic integrity. Instructors can add questions to from all existing tests, assignments and question banks in their courses, and those question pools will distribute different sets of questions to students.
Additionally, Ultra courses will now support a much needed feature in assessments: Hiding answers on a test while it is in progress. Faculty will be able to check a setting to show or hide the correct answers on a test. At this time, instructors must disable the setting after all students complete the test if they want students to later see the correct answers.
Organizations and communities may now adopt Ultra after the August update. Please consult the Instructional Technology office to determine whether converting or redesigning is best for your organization.
Course shells for FA2019 were created on July 28, 2019. Both Ally and the Ultra Course Preview tool are enabled in all courses, allowing faculty to review course materials for accessibility and to explore and adopt Ultra during the phased roll-out of Ultra.
The next Blackboard Learn update will be posted to our test site around August 13th and pushed to production around September 5th. Faculty who are interested in test driving new features before they are released to production should open an RT ticket to request early access. 
As always, if you have any questions, please consider the following options:
Review your course content with Ally