Self-Enrolled Groups Introduced to Ultra in September
Needs grading filter also available to Ultra gradebook
September 4, 2019 2:10 PM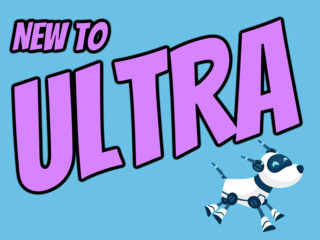 Group management is an invaluable resource in a Blackboard course, especially one with large enrollments. UMBC is closely monitoring the evolution of this important tool in Ultra as we continue on a staged migration path. The September update to Ultra introduces self-enrolled group assignments, providing a useful workflow to support team activities. Faculty will be able to set self-enrollment limits for number of groups and membership size, hide student names for those who've already signed up, and create expiration dates for when students must sign up for their group assignments.
Two additional enhancements are available in September. Ultra courses will have a new Needs Grading filter to help instructors locate submissions and begin grading more quickly. Additionally, instructors can pre-schedule Collaborate sessions in their Ultra courses any time before releasing the course to students. 
The next Blackboard Learn update will be posted to our test site around September 10th and pushed to production around October 3rd. Faculty who are interested in test driving new features before they are released to production should open an RT ticket to request early access. 
As always, if you have any questions, please consider the following options: