Using Respondus Tools to Address Integrity of Online Tests
EHS prof calls Monitor "a game-changer"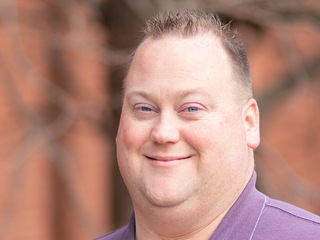 Over the past year,
Respondus Monitor
, a companion tool to
Respondus Lockdown Browser (LDB)
, has been used by one faculty member to address inherent academic integrity concerns of online learning. Gary Williams, Jr., Clinical Coordinator for the Department of Emergency Health Services, has taught eight courses using Monitor in 100-400 level courses that range in enrollment from 20-160 students.
As a reminder, Respondus LDB is similar to a traditional web browser, with the exception that its customization locks users into a
Blackboard
test and will not allow them to keep other windows open, take screencasts or screenshots, maintain a VPN, or otherwise engage in academic misconduct that wouldn't be detected in a traditional face-to-face setting. Respondus Monitor adds another level of security by leveraging a student's laptop webcam to observe them while taking an assessment.
Built into Respondus LDB, Monitor leverages a student's web-camera along with integrated artificial intelligence to detect and flag questionable behavioral patterns, such as the user leaving the testing environment or reviewing notes. "I would say it is less than 2 percent of the class that I have to check each time I use the system," says Williams. "It is very minimal and not a major time commitment at all." He states the requirement and directions for students to download and use Respondus LDB and Monitor on his syllabus.
Williams has been teaching for 12 years, and exam security has always been a concern. In addition to reducing the possibility of cheating on in-person exams using LDB, Williams's EMT students complete their national paramedic exams by computer, and using this tool therefore has an added benefit of approximating the environment in which they will ultimately be evaluated for their professional credentialing. "So, I'm also using it in the aspect of getting them used to taking exams on a computer because that's what they're gonna have to do to become officially certified."
Williams initially heard about Respondus as an
Ultra Ambassador
. "I knew we had LockDown Browser and... I was like, 'Hmm, this is definitely something I've been looking for and wanting.'" He has found it very easy to setup and particularly beneficial for low stakes, formative assessments in his face-to-face course. Williams uses a
flipped classroom design
for the presentation of his content, and had discovered a pattern whereby students were acing the online quizzes, but these high marks weren't being realized on the course exams. The use of Monitor, therefore, became a means to assure students were actually completing their pre-coursework to better understand the material, and "this has been a little bit of a game-changer" says Williams.
Faculty can enable Respondus LDB in both
Original
and
Ultra
tests with just a few clicks.
The Respondus LDB FAQ
will provide users with great directions to get started using this suite of tools and
enabling Monitor
, and there are also
instructor resources
built into the tool interface within Blackboard. The most important tip for faculty to remember is to always have a low-stakes practice test before deploying an actual assessment in the wild.
"I absolutely would recommend it especially if you are using exams in an online environment to assist with exam security" says Williams.
As always, the Instructional Technology Team is
here to help
.