GO Chat Recap: The Future of Online Learning at UMBC
Here's what you missed from our Go Online Chat!
November 20, 2020 11:18 AM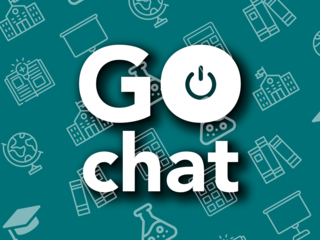 Last week
, GO Chat closed out
our celebration of National Distance Learning Week
by welcoming Yvette Mozie-Ross, Vice Provost for Enrollment Management and Planning, and Beth Jones, Associate Vice Provost for the Division of Professional Studies in the Office of Summer, Winter & Special Programs, as our guests to discuss the future of online learning at UMBC.
We discussed some recent articles that have been on our mind: 
Inside Higher Ed, Disruption is the Enemy of Learning. Recognizing that the pandemic is not the only disruption that faculty and students encounter, everyone is looking for consistency and flexibility. 
Inside Higher Ed, Moving into the Long Term. By the end of Spring 2021 most students will have spent an entire year learning online, and they continue to crave spaces to build relationships with each other and their instructors. 
Inside Higher Ed, 4 Reasons Why Every Course Should Be Designed as an Online Course. While face-to-face teaching is likely to still be a part of the future, the principles of online course design can (and some say should) remain in place. The principles of course design that offer students resiliency and extensibility are true for all courses, regardless of modality.  
Our
next GO Chat takes place on Friday, December 4
, and will be our final GO Chat for 2020! Our topic for conversation is shifting super-sized courses from face-to-face to online delivery. We will be joined by Dr. Sarah Bass, Lecturer in the Department of Chemistry and Biochemistry and Dr. Tara Carpenter, Senior Lecturer in the Department of Chemistry and Biochemistry. We hope you will join us!
Don't miss a GO Chat! Make sure you:
As always, if you have any questions about teaching, learning and technology at UMBC, please consider the following options: