Faculty to Pilot Blackboard's Ultra Experience in SP2018
Learn more about the redesigned next generation Blackboard
December 18, 2017 10:12 AM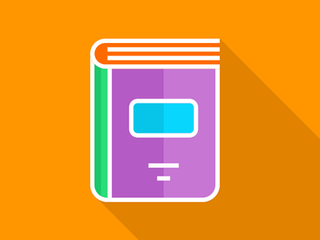 Four faculty will redesign and teach courses using Blackboard's Ultra Experience, the next generation of Blackboard's learning management system during the SP2018 semester.
As part of a unique partnership with Blackboard, the pilot is a collaboration between UMBC's Blackboard Faculty Advisory Team, DoIT, and Blackboard staff to ensure a successful faculty and student experience before a scaled deployment of a major upgrade.The partnership also allows faculty, students, and instructional technology staff to provide essential feedback about the current state of the Ultra Experience and shape its future development. 
The four faculty and courses are:
Liz Stanwyck - STAT 451: Introduction to Probability Theory
Tim Phin - HIST 456: The Roman Empire
Gary Williams - EHS 102: Emergency Medical Responder
Mary Tabaa - EDUC 792: TESOL Internship
What is the Ultra Experience?
The Ultra Experience is the first completely cloud-based system from Blackboard, representing a new focus on improved workflows and deep integrations to support teaching and learning. Featuring a more personalized, proactive, and intuitive interface for faculty and students, users will encounter a navigation and activity stream that provides quick access to the most critical information to easily stay updated and take action in and outside of the virtual course environment. 
Embedded analytics keep students informed about their progress and tell quantitative stories about learning. The new interface provides a more seamless transition between mobile and desktop, allowing students to move between app and browser. 
Why the Ultra Experience?
Since 2000, UMBC has maintained the original Bb Learn 9.1 environment, beginning with self-hosted servers on campus. In January 2015, UMBC migrated its self-hosted environment to Blackboard's managed hosting facility in Virginia. During the Summer 2017 term, DoIT announced the transition to Blackboard's cloud-based architecture to update our system with little to no downtime, increase the scale the system in response to load, and increase services when demand is high. The transition to Blackboard cloud was also a technical requirement to evaluate and subsequently migrate to Blackboard's future systems using the Ultra Experience, which was announced by Blackboard in July 2015.
Tools have been added, upgraded, or retired over the years to Bb Learn 9.1, but with the exception of Blackboard Collaborate, which was deployed in the Ultra Experience to all courses in WT2017, no significant changes to the overall Learn 9.1 interface has occurred. Each month, however, Blackboard releases new tools and improvements to the Ultra Experience, allowing faculty to quickly innovate. Although the original Learn 9.1 experience we currently use will be supported in the near future with some modest development, the future of Blackboard is in Ultra. 
We're very excited to introduce the Ultra Experience to you over the next 18 months. As you explore the new interface, redesign your content, or take classes, please tell us how you use Ultra to enhance and improve the way you teach and learn. In the coming months, we will share a migration website and timeline, frequently asked questions, and roadmaps with demos.
As always, if you have any questions, please consider the following options: