Box.com Has Arrived At UMBC!
A new, flexible, high-capacity storage solution for UMBC.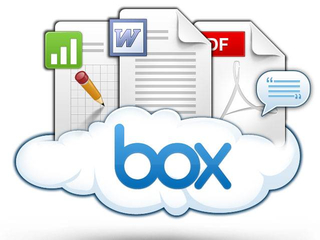 We are living in a world where people work from multiple devices — phone, laptop, and computer – and need access to their files anywhere and anytime. UMBC's active directory (AD) system serves the campus well but it doesn't provide the level of flexibility for mobile devices and off-campus access that people need.
The higher education community, through an initiative by Internet2, has worked with a company named Box.com to provide a service that we believe will meet our needs and is secure. Box is an online file sharing system that you can access from multiple devices. Box also allows you to share your files and folders with others easily.
DoIT signed an agreement and launched Box.com in late September, after integrating our single-signon.
Students, faculty, and staff will now be allowed to have web-based storage that they can use their myUMBC login to access. Files can be easily shared with others on campus and off-campus. You can even send a user a "URL" that allows someone that doesn't have the Box.com service to access the file.
One of the nice features of Box.com is that is has great support for collaboration. It integrates well with Google Docs and we feel that faculty research groups will love the flexibility this provides in sharing data with other members of their research team.
DoIT will be rolling out this service with a limited launch to departments, faculty and staff that want to be early adopters, after which we will make this service available to everyone, including students. 
During the spring we will also identify departments that need more flexibility for shared file storage than AD provides and transition them over to the Box.com offering.
You can access Box by going to box.umbc.edu.