DoIT to Host Techfest in Spring 2016 Semester
Share your favorite technology with the UMBC community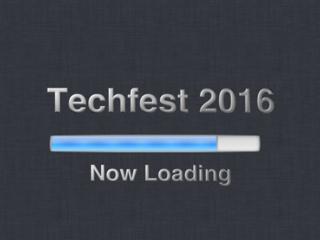 Techfest is an effort to bring together UMBC students, faculty, and staff to share their favorite technologies with the UMBC community through several workshops. Participants will be able to choose which workshops they want to sign up for and all are encouraged to sign up and present a workshop at the event. 
The Instructional Technology Team
would like to know what sessions you would be interested in attending. For this survey, your name will be kept completely anonymous.
Some of workshops being considered for Techfest are: 
Google Apps for Education: Collaborating with Google Docs, Sheets, and Slides
Creating an ePortfolio: What should you include and what should you not include? Learn how to create your professional ePortfolio.
iCloud: Learn about iCloud Photos, Notes, Reminders, iWork, and Find my iPhone
Blackboard: Discover new tricks and how to make Blackboard your own
Office 365: Featuring Sway, the latest tool from Microsoft joining Word, PowerPoint, and Excel
OneNote: Looking for a better way to take notes and collaborate with colleagues? Try OneNote!
Box: What's the best way to store all of your files? Learn more about UMBC Box